Nana's House Launches Inaugural Children's Expo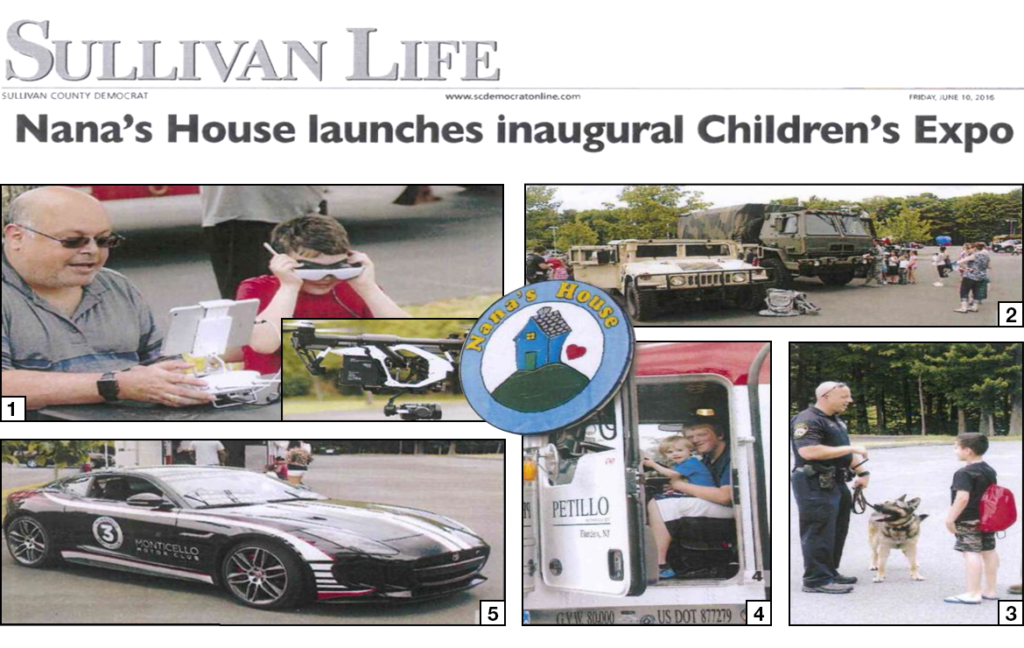 Story and Photos by Dan Hurst
Nana's House Child Care Center aimed to "do something for the community, something that's meaningful," in the words of Board Chairman and President/CEO Sean Wall-Carty. The Rock Hill-based child-care nonprofit soared past that goal with Saturday's Children's Expo.
An extravaganza of educational, entertaining demonstrations greeted families at the free event. Virtually all of them showcased potential careers, hobbies and scientific pursuits (even the Party master DJ and bouncy house)!
1. Photographer and tech enthusiast Gabriel Espinosa (right) was the hit of Saturday's expo, offering kids not just the chance to watch his aerial drones in action but to actually pilot them! 1b. Here, Michael Feltman, 11, of Kiamesha Lake, dons the goggles that allow him to see exactly what the drone's camera is viewing – a thrilling experience not unlike flying.
2. Members of the 105th Airlift Wing of the Air National Guard's Base Defence Squadron trekked from Stewart Airport in Newburgh to Rock Hill Saturday to show families the equipment they use to transport personnel and material during crises. An enormous LMTV (Light Medium Tactical Vehicle) understandably earned more attention than the Humbles which flanked it.
3. Eight-year-old Austin Olmsted of Hurleyville was introduced to Fallsburg Police Officer Chris Rosa and K-9 partner Maus at the expo. Mays is a three-year-old German shepherd who lives and patrols with Rosa.
4. Sam Jennings Jr. of Bloomingburg got his son Dylan, 18, and grandson Juston, 20 months, to climb up into the cab of a 2016 Kenworth tractor-trailer, and we joined Sam in snapping a picture of the two! Driven by Phil Marchello of the Petillo trucking company, the truck is used to transport heavy equipment to the Montreign Casino construction site in Monticello.
5. The Monticello Motor Club brought this breathtakingly handsome Jaguar F-type to Saturday's expo.