Water Management & Distribution Services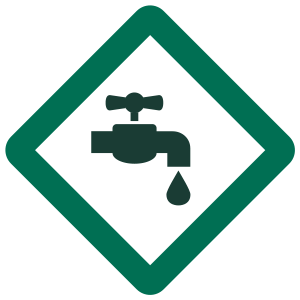 Water Management and Distribution Services
At Petillo, we are more than a leader in water distribution engineering. Our experience in water distribution includes municipal projects in Jersey City and Newburgh, New York, plus major commercial projects spanning industrial warehouse complexes, casinos, resorts, television studios and racetracks. We have yet to find a challenge that we couldn't overcome to exceed our client's expectations.
Water System Planning and Development
As a full-service specialty construction company, Petillo is prepared to efficiently develop standalone sewer, stormwater and water-distribution projects, or as part of a larger project. In addition to creating water management and distribution systems, we also are capable of installing utilities, erosion control and retaining walls, asphalt paving, any necessary site excavation and concrete installation.
During any water systems development, we can provide several services, including:
Surveying a project's territory and existing infrastructure.
Consult or coordinate with any additional engineering firms involved.
Aid in providing any necessary assistance for water plan submissions in the Northeastern United States.
Construct and/or review and approve water system plans.
Provide estimates for water system costs.
Create agreements needed for said water system and assist with expected permits.
Inspect finished water system to ensure those will pass all regulations and standards required.
Stormwater Management Systems
Modern stormwater management systems are designed to effectively curtail excess rainwater and direct it toward fields and streams. Stormwater management systems in Northeastern U.S. typically are designed in four styles.
Stormwater Retention Basin
Retention basins store rainfall for approximately 3 days, allowing water to seep through the soil, into a groundwater aquifer. Basins can be designed to work within a natural flat depression, but also can be man-made. These are perfect when a business or community wants the storm water contained.
Stormwater Swale
Swales are a natural or man-made indent in the ground, shaped to allow quick water absorption into the soil. Unlike retention basins, these do allow water to flow into natural water bodies. Storm water swales are an ideal addition to the sides of roads and parking lots.
Dry Detention Basin
These excavated basins in the Northeast are often are set adjacent to natural bodies of water to prevent flooding. These are capable of potentially holding a great deal of run-off but eventually will dry out over time.
Wet Detention Basins
Wet detention stormwater systems are very popular since these double as ponds. With wet detention, materials can settle and be absorbed, while excess storm water is controlled with an out-flow structure.
Commercial Sewage Management System
Whether it's getting connected to a main drainage system or needs private wastewater treatment, Petillo can install a turnkey system for your commercial venture. Our experienced engineers and team design and install sewage management systems efficiently and meet all standards. And since our services go far beyond water management systems, you'll save on installation costs when sewage management systems are a mere part of a larger project.
Water Distribution Regulations and Materials
At Petillo, our water system engineers know and understand that each job in a new town requires careful consideration of the location's regulations and approved materials. Our safety-first approach to construction in the Northeastern United States ensures that each and every job will satisfy the utility standards of the location and the American Water Works Association.
The materials we use meet ANSI/NSF standards and meet ASTM class requirements for weight bearing.