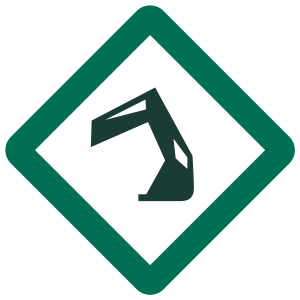 What is Site Excavation?
Site excavation is the process of removing soil, rock and other materials from a build site. There are several possible functions of excavation. Archaeological excavation, for example, painstakingly removes material in layers, which are then sifted and examined for historical interest. Environmental remediation also often involves site excavation. When soil has been contaminated, there is often a need to completely remove the contaminants and then backfill with clean soil. Petillo specializes in commercial excavation, digging out and building of foundation for major construction projects throughout the Northeastern United States, including major sports complexes, highways, hospitals, and retail stores.
Professional Site Excavation Done Right
At Petillo, we employ a professional team that's highly experienced in handling heavy earthmoving equipment such as excavators, trenchers and bulldozers. We have compiled a wide variety of techniques and tools to handle all necessary jobs for excavating commercial and public projects.
Site excavation is crucial to the early portions of any commercial build, whether it is for buildings, roads, or other structures. We excavate to create a level, clear area to work and establish a quality foundation.
Petillo is a Full-Service Site Contractor
Prior to excavation, Petillo provides value in our experience in surveying, designing, and developing projects that will be dependable, cost-effective, and most importantly successful. We have decades of understanding of the terrain of Northeastern United States, ensuring that we are prepared to remove any debris and remaining matter efficiently.
Petillo is Fully Insured, Licensed, and Secured
Every driver for Petillo holds a valid CDL, and our heavy equipment officers are fully certified in the operation of their prospective equipment. Furthermore, our insurance limits meet or exceed those required for commercial and municipal work in New Jersey, Pennsylvania, New York, Maryland, and other states.
To ensure the efficiency and safe environment for each project, Petillo employees are subject to extensive pre-employment, random, and post-accident drug and alcohol policies and testing. Employees are also required to meet certain safety training benchmarks established by the Occupational Safety and Health Administration (OSHA), depending on what position is held.
Learn more about how Petillo takes safety seriously.
Site Excavation Quotes
Avoid the havoc of change orders and get a complete quote from Petillo. Our proposals are carefully constructed and based on consideration of the specific project requirements. We will provide a precise list of all services rendered and include any necessary permits or fees. If the excavation project includes underground utilities, please learn more on our utilities page.