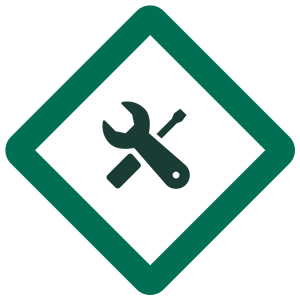 Utilities Services
As a full-service site contractor, Petillo knows that some of our most quality and effective work will never be noticed. Nor should utilities ever be. That's fine with us. Our team of underground utility installers know that any installations are going to be expected to function and remain structurally sound for decades. To accomplish this, we require precision, preparation, and execution.
Petillo is constantly on the lookout for emerging trends and the latest technology to improve the function and durability of any utility. Most contractors can install underground utilities. But if it's going to be done correctly, Petillo's dedication to state-of-the-art technology allows us to scrutinize even the finest of details, minimizing any chance of system failure.
Underground Pipe Installation
Our utilities crew has great experience with installing water mains of all types and sizes. Whether it's repairing an old system or installing a new pipeline as part of any major construction development, we complete the job with minimal issues.
Safety has long been a backbone of Petillo, but we are conscious of our environmental impact as well. That's why we put a special emphasis on ensuring any installed sewer system will meet a high standard of sanitation, no matter the project size.
Underground Electrical Services
Our team of technicians are expertly trained to test all necessary structures to be in compliance with all regulations. Our qualified lead mechanics emphasize safe installation and maintenance for any underground power solutions. This includes ongoing visual safety inspections of installed service boxes and transformer vaults.
Examples of underground electrical services Petillo may provide include:
Cable Installation
Fiber Optic Cable installation
Primary and Secondary Cable Installation
Manhole and Hand Hole installation
Why Call 811 First?
We want to remind all individuals about the most basic of rules of underground contracting. For anyone that is considering installation of underground utilities – for residential, commercial, or municipal purposes – please make sure to dial 811 prior to digging. 811 is a federally mandated phone line that routes you directly to the state's underground utilities service. In New Jersey, the One Call Center can be reached by calling 811 or 1-800-272-1000. New Jersey requires calling 3 full business days prior to the dig. The One Call Center will be able to inform any contractor about the location of any pre-existing utilities that located on the build site.
Underground Utility Construction
Petillo has installed underground utilities throughout the Northeastern United States. If you are needing underground utility installation as part of a commercial construction project, please contact Petillo today to discuss utilities or any of our other services.